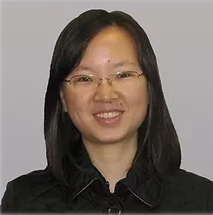 Bo Yang – Chair
Director at Hitachi America.
Dr. Yang is leading the energy solution R&D team in Hitachi America. She has extensive academic and professional experiences on DER integration, distribution automation, smart grids and AI data analytics. Dr. Yang has over 8 years of experiences on team building, product development and technology incubation. she has proven track records building team of top talents and managing cross-functional and distributed geo teams. Dr. Yang led the development of pioneer AI and IoT platform, i.e. HERO, serving utility and C&I customer needs on DER monitoring, control and report. She was PI to several projects in public sectors under DOE and CA. Her work lays solid foundation on the industrial adoption of advanced AI analytics and state-of-art IoT technologies.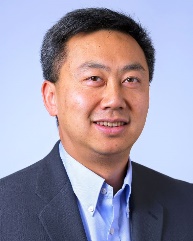 Xing Wang
Head of World Wide Public Sector Power & Utilities at Amazon Web Services (AWS).
Dr. Wang has over 25 years of experience in technology innovation and engineering management in the energy industry. Before joining AWS, he was CTO of Centrica Business Solutions, and prior to that, Director of R&D and Application Engineer at GE/Alstom Grid Solutions, responsible for global digital solutions of transmission/distribution grid operations, oil and gas pipeline operations, and energy market operations.
Dr. Wang holds a Ph.D. in Electrical Engineering from Brunel University, UK. He is based in Redmond, WA.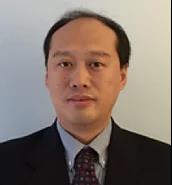 Tongxin Zheng
Director of Advanced Technology Solutions at ISO New England.
Dr. Zheng manages both research and development projects for the regional wholesale electricity market design and operation, and collaboration projects with the research community. He provides technical consultation to market and system operations, and oversees the development of the market clearing engine and the market simulation software. Prior to ISO-NE, he was a senior software engineer at Interface Technology, Inc(ITI), and an application engineer at ABB information system.
He received his Ph.D. degree from Clemson University in electrical engineering. He has published more than 60 journal and conference papers in the area of power system operation, optimization and power quality, and delivered many presentations at various conferences, forums, workshops, NACPPA seminars and universities.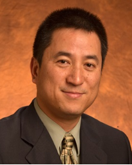 Fangxing "Fran" Li
James McConnell Professor, Department of Electrical Engineering and Computer Science, The University of Tennessee at Knoxville(UTK).
Professor Li, also know as Fran Li, received his BSEE and MSEE degrees both from Southeast University(China) in 1994 and 1997, respectively, and then his Ph.D. degree from Virginia Tech(USA) in 2001. He had worked at ABB Electrical System Consulting in Raleigh, NC, from 2001 to 2005, as a senior engineer and then a principal engineer. He joined the faculty of UTK as an Assistant Professor in August 2005, and was promoted to an Associate Professor in 2011, a Professor in 2016 and an endowed chair professor in 2017. His current research interests include power markets, renewable energy integration, demand responses, and distributed energy resources. He has published more than 100 journal papers and 120 conference papers and holds a US patent.
Professor Li is a Fellow of IEEE, a Fellow of IET(formerly IEE), and a registered Professional Engineer(P.E.) in North Carolina. He served as the President of NACPPA from 2013 to 2015.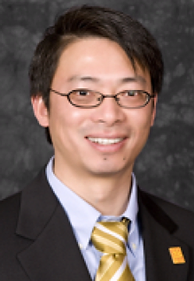 Qing "Power" Zhao
VP of Mooreelite, Shanghai, China.
​Previously, he was Senior Manager of Transmission & Distribution Services, Oncor. Before that, he worked as a worldwide engineering operation manager for Texas Instruments at Dallas. He also worked as a section manager with GSM wireless communications for Siemens at Shanghai.
Power received his Ph.D. in E.E. from Texas A&M University, and is a registered Professional Engineer(P.E.). He had his summer internships at ABB Network Management at Houston.
He is a senior member of IEEE and a registered professional engineer in Texas. He also served as the chair for Chinese Institute of Engineers/USA.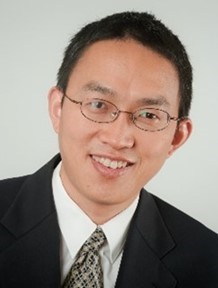 Zuyi Li
Professor, Associate Director of the Robert W. Galvin Center for Electricity Innovation, Director of Graduate Affairs in the Department of Electrical and Computer Engineering.
Zuyi received his B.S. degree from Shanghai Jiao Tong University, Shanghai, China, in 1995, M.S. degree from Tsinghua University, Beijing, China, in 1998, and Ph.D. degree from Illinois Institute of Technology (IIT), Chicago, USA, in 2002, all in electrical engineering. He is currently a Professor with the Electrical and Computer Engineering Department and the Associate Director of the Robert W. Galvin Center for Electricity Innovation at IIT. His current research interests include economic and secure operation of electric power systems, renewable energy integration, energy internet, cybersecurity in smart grid, microgrid operation, electricity internet of things, and smart consumption grid. He is the Chair of the Task Force on Networked Microgrids, IEEE-PES Energy Internet Coordinating Committee. He was the Vice President of NACPPA from 2016-2019.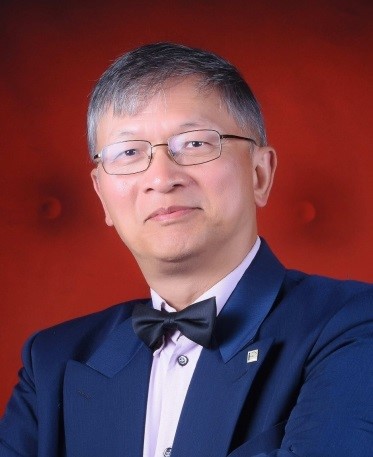 Ziwen "Michael" Yao
Principal Engineer, BC Hydro, British Columbia, Canada.
Dr. Yao earned his BSEE and MSEE from the North China Electric Power University, and his Ph.D. in Electrical Engineering from the Polytechnic Institute of Lorraine, France. Dr. Yao has over 40 years of experience in both power industry and academy. From 1984 to 2001, Dr. Yao worked for Wuhan University, China, DER-EDF (Division de Recherche – Electricité de France), University of Quebec at Trois-Rivières, TEQSIM-Hydro Quebec, and SNC-Lavalin. His research interests include power quality, power system stability analysis and control, real-time operations of power systems, and energy management systems. Since 2001, Dr. Yao has been working at BC Hydro, Canada, as a Senior Engineer, and then as a Principal Engineer. Dr. Yao is a Registered Professional Engineer of the EGBC in British Columbia, Canada.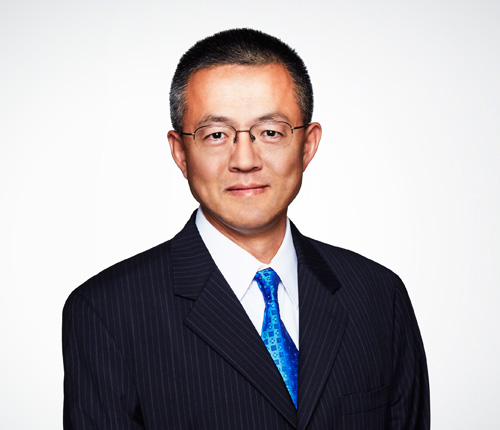 Li Li
Attorney at Law, Managing Director of Asia Pacific Operations at Slater Matsil.
Li is a registered patent attorney. Li received the B.S. and M.S. degrees in electrical engineering Harbin Institute of Technology in 1992 and 1995, respectively. He received the M.S.E.E., M.S.C.S., and Ph.D. from New York University's Tandon School of Engineering in 1997, 1998, and 1999, respectively. Li received a Juris Doctor from Southern Methodist University's Dedman School of Law in 2009.
Li's background includes 12 years of engineering experience working in telecommunications, computing, and semiconductor industries. He is an inventor of five issued patents. Prior to becoming an attorney, Li worked as a senior electrical engineer for a variety of companies, including as an electrical engineer at Lucent/Tyco, a system designer at Apple, and a product manager at Texas Instruments. He has practical experience in a variety of areas including integrated circuit design, networking, telecommunications, computer software, and hardware and electrical/electronic technologies. Li is fluent in Chinese as well as English.